The mobile work station with dedicated power supply for more flexibility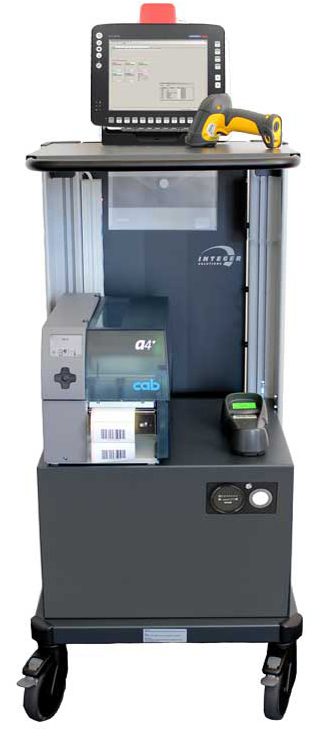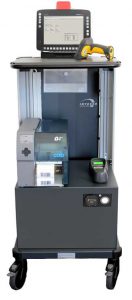 The isWorkstation is a mobile workplace that is independent from the power supply and can support all important IT components, such as printers, barcode scanners and PCs. The isWorkstation provides a comprehensive workplace wherever it is needed. This simplifies independent work in the whole warehouse, shortens routes across the warehouse and accelerates storage and removals processes. With its smooth, large wheels, the workplace can be moved with ease. Its low centre makes the workplace extremely stable and resistant for both daily work and work in rough environments. The storage system is fully adjustable and can be changed to meet requirements. An optional keyboard extension, drawer, container for barcode scanners and pens, as well as an optional battery changing system provide additional comfort.
Several variants:
In addition to the standard version (230V / 300W), high-consumption components (such as laser printers) other variants are available:
230V / 750W
230V / 1200W (only available with the battery changing system)
Features:
All IT components available directly
Long battery life 230V /300W (standard variant) for full-shift operation
Various storage systems, as required
Can be used in rough environments
Very long-lasting battery performance for more than one shift
The high performance battery consists of two 12V / 60Ah maintenance-free Vlies batteries and is designed for longer operations. The battery can be charged using a conventional plug socket and it can supply all components on the mobile workplace with a reliable power source for up to 24 hours.  An LED displays the current charge status. An optional battery changing system allows the quick change of batteries using a pull-out battery compartment.
Flexible features
The isWorkstation can be fitted with all kinds of IT components. Depending on the application, conventional PC systems or more robust industrial computers can be used. As a system vendor for IT logistics solutions, we offer a variety of industrial computers, as well as barcode scanning and printing solutions, which can be integrated into your processes.
Example application:
The isWorkstation is equipped with a PC, a barcode label printer and a scanner. Thanks to the mobile workplace, a warehouse employee can move their workplace around the warehouse freely. The employee can retrieve information via the standard ERP desktop application and scan article barcodes with the scanner. To mark new articles or storage locations, a barcode label can be printed on-site. All necessary devices are on hand immediately and long operating times are reduced.