Mobile vehicle computers – forklift terminals
The modern forklift terminal for optimised logistics
Mobile vehicle computers, a.k.a forklift terminals, are used in many areas of work and across the most diverse environments. For example, in large-scale logistics companies and warehouse systems today, it is virtually impossible to imagine a successful operation that does not integrate state-of-the-art technology. The advantage of a mobile vehicle computer is that it is simple and uncomplicated to use and can be integrated optimally into an existing system.
Mobile computers are forklift terminals, which can be used in numerous fields due to their robust design and structure.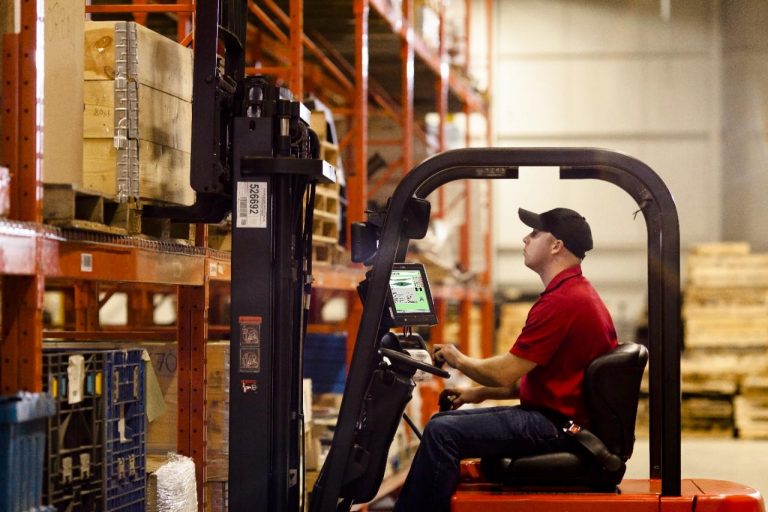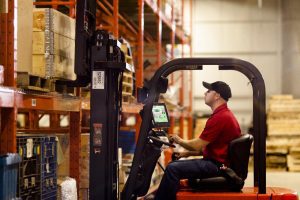 Even rapid changes in temperature will not impact the mobile terminal's operability. Regardless of whether the mobile terminal is used outdoors, indoors or even in a freezer area, it will continue to work hassle-free. Due to the flexible mounting options, it can, for example, be mounted on a forklift or picking trolley. The wireless connection allows data communication with the overlaying ERP system. Retrieve your information with ease in real time and process it on the terminal. These mobile computers mostly run on the widely used and well-known desktop computer platform, Windows. This reduces employee training time and minimises errors throughout use. As the forklift terminals were developed for use in warehouse and logistics environments, they also support stacker control systems, merchandise management systems and mobile workplaces. They thereby form an important interface in the company. The devices are usually controlled with ease and precision using the specially-constructed touch displays (even when using gloves). It is important to be able to carry out work intuitively in a particularly hectic continuous operation.
At Integer Solutions, we offer you the best vehicle computer and the right software to suit your requirements. Therefore, integrating these into an existing system is not a problem. We are also certified partners of leading manufacturer's, such as Advantech-DloG, Zebra, Honeywell and many more. All of our forklift terminals are intuitive and simple to operate. Therefore, even integrating systems into the terminal itself is not a problem and this will not result in issues further down the line. The individual work stages build upon each other in a logical manner and are easy to track.
Forklift terminals for use in vehicles:
The mobile vehicle computers have minimal external dimensions yet offer a sizeable LCD display.
Most mobile forklift terminals have a robust ALU/steel casing but are light in weight.
There is a high-performance CPU.