More accurate, smoother production flows for the automotive industry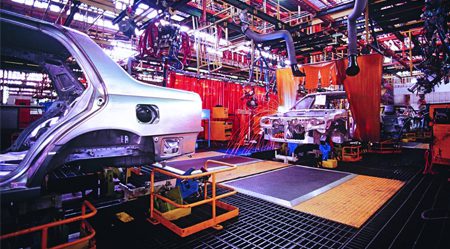 The automotive industry is growing steadily and with it, its requirements, especially in the areas of manufacturing, sales, servicing and the repair of cars. As one of the largest industries in the world, the automotive industry is already by far the most important globally in terms of the import and export of cars for Germany and of enormous international importance.
In this highly competitive industry, innovations are first and foremost about speed and precision in order to keep market share or, where possible, to expand efficiently and quickly.
A more accurate and smoother production flow, as well as transparent traceability in the upstream supply chain are important and a helpful support to day-to-day operations in the automotive industry. With our innovative identification systems, for example in the case of labels, we are able to offer the most difficult label shapes in a variety of materials with high precision in compliance with specific standards and specifications. Also for your requirements in the automotive sector. With the use of a thermal transfer printer or a laser printer, you can make logistics labels (Odette Transport Labels), labels for spare parts, nameplates, customer-specific solutions or labels made of special materials, including e.g. self-adhesive labels. With the right label and label system, for example, faulty automotive products or parts may be traced and located faster by means of data capture.
By using mobile data capture technologies in the automotive industry, incidents and deficiencies can be reduced to a minimum
Manage the entire process flow of your automotive company using efficient mobile data capture. Error-free labelling makes your employees flexible, automatically facilitating existing work processes. Robust mobile hand-held computers and industrial tablets can be used for accepting customer requests, service documentation and the operation of software for parts management. In addition, they can be used in repair diagnostics. Faster jobs mean happier customers. They also save time and costs, speed up the process flow and increase planning certainty.
A selection of barcode solutions for the automotive sector