IT logistics solutions for a wide variety of industries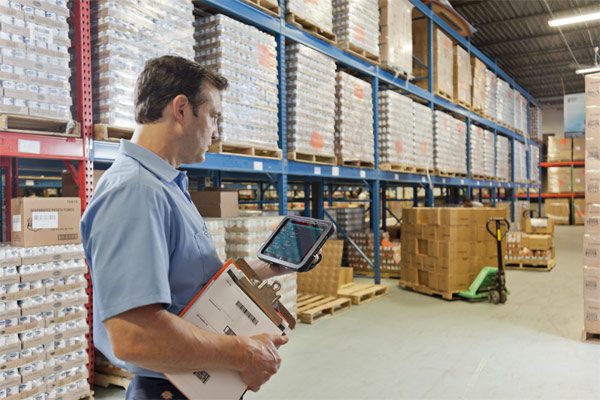 The integration of information and communication technology with information from production forms the construct of Industry 4.0. People. Machines, systems, logistics and products communicate and cooperate in this digitally networked system, thus enabling perfect process optimization. No matter which industry and no matter what business segment – the companies and industrial companies try to achieve this one hundred percent process optimization.
Whole industries and markets see a great opportunity for more growth and their business to advance. Automatic identification systems with barcode and RFID technologies play a very important role. Identification technologies are the link between production, warehouse and sales and also the customer. For example, data can be collected directly on site through mobile data collection and up-to-date information can be made available directly to the entire network. Current stock information is always up to date and available throughout the company and can even be viewed online by customers.
In order to realize this process chain, in addition to the networked information technologies, a 100% guarantee of identification and traceability of the articles and products is required. Therefore, labeling technologies also play an important role. Classic labels or RFID tags for marking goods, articles and inventory are available in a wide variety of designs for a wide variety of applications with a wide variety of requirements. For example, labels must be cold-resistant in the deep-freeze area and the adhesive must be able to guarantee that the label sticks to the product even when the temperature changes. As banal as it appears, the label and the right composition of material and print are a small science in itself and empirical values play a very important role here and save one or the other test run.
Use as a customer our many years of experience and our know-how. The realization of a wide variety of customer projects in a wide range of industries forms a solid basis for our solutions and services. Whether you need a barcode scanner or a complete mobile data capture solution for your IT logistics. Integer Solutions not only provides hardware, but also provides implementation and integration with your existing system environment tailored to your needs and your industry.