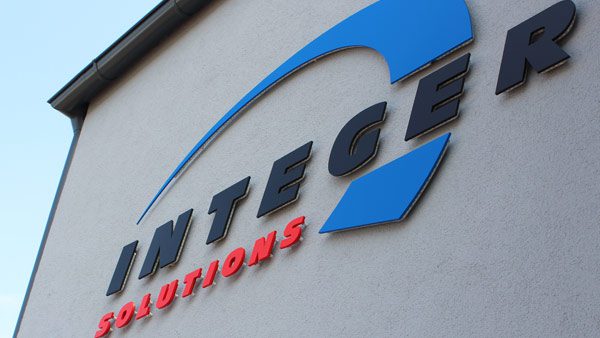 Integer Solutions GmbH is a provider of IT products and solutions related to marking, identification and tracking. Our solutions accelerate existing company processes and bring more transparency to existing operations. From advising on programming and integration to training and services, we assist you in process optimisation.
Our solutions and products optimise, for example, processes in warehouse administration, production, callout transactions or events. This is based on mobile and stationary data collection solutions, such as barcode and marking solutions, which are integrated seamlessly into existing company processes with our software modules.
Comprehensive solutions from one provider
Local or in field mobile data collection
Connection to existing ERP and warehouse administration systems
SAP connections
Individually adapted software solutions
Marking and barcode solutions
Wireless network technologies for companies
Data collection technologies (mobile and stationary)
RFID technologies
Dedicated Auto-ID service workshop and on-site service
With our many years of experience and having successfully realised various projects, we have developed a solid fundament for providing our solutions and services. Integer Solutions also supports all conventional software environments, such as SAP, AS/400, Brain, Baan, Unix and Windows across all kinds of sectors. When realising projects, we are able to build upon our broad range of cooperative and partner networks.
Practical identification technologies for your company
With our identification solutions, you can optimise your company processes effectively and thereby ensure transparent business operations. We provide you with high-quality products for various company divisions. This includes, for example, barcode label printers, barcode scanners, mobile data collection devices (MDC), wireless network technologies and much more.
Our services at a glance
Integer Solutions GmbH is your reliable partner for all kinds of IT products related to marking. We not only provide a wide range of different technologies, but our services also include individually tailored professional consultancy and expert programming. You can thereby vastly improve the processes in warehouse management, customer callouts, events or production. For functional identification solutions we make suitable hardware available in combination with the relevant software. Thanks to our years of experience and qualified specialist staff, we offer professional solutions which can be perfectly integrated into your business processes.
Our products
Barcode label printers are an important component of identification solutions in offices, warehouses or production. You can find the right label printer for various applications with us. The barcode scanner is the required counterpart to the barcode printer and it is the best solution to quickly and correctly identify products. We stock barcode scanners with cables and without (radio). Moreover, we provide you with mobile computers and workplaces, various wireless technologies and card printers. If you have any questions, feel free to contact our service hotline. In addition, we offer professional installation and repair services, so that downtimes and delays are quickly mitigated.
We are a member of AIM-D e.V. – the global industry association for automatic identification (AutoID), data acquisition and mobile data communication.